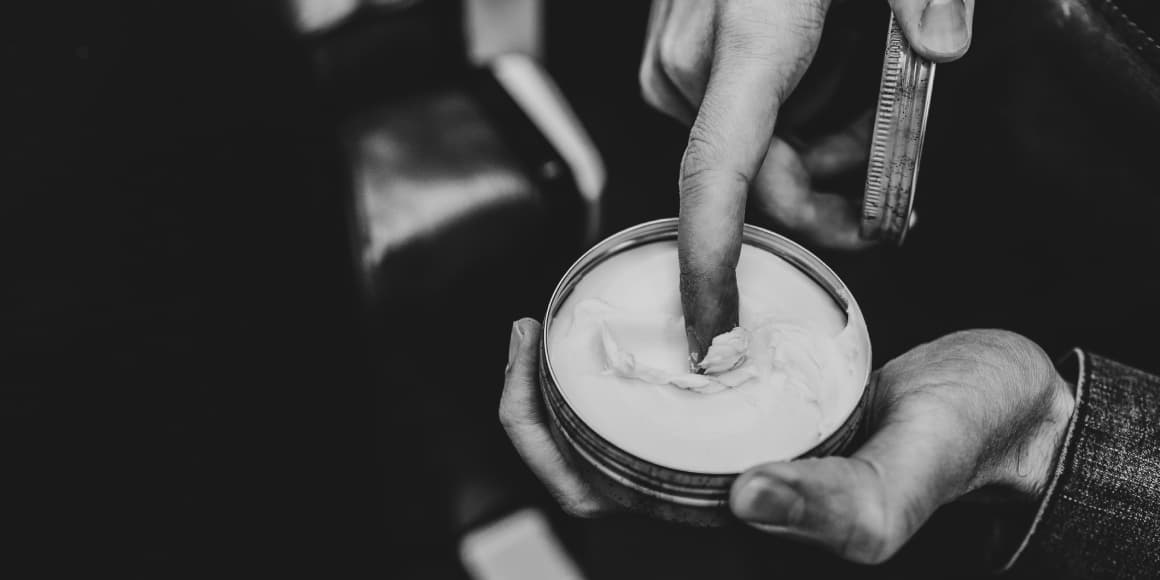 Top 5 Trends in Men's Personal Care
Over the last decade or two, the personal care niche for men has drastically expanded—something that we're glad about! Now men have more options than ever to keep their hair groomed and their physical appearance looking sharp. From changing trends in hair and beard styles to new, eco-friendly products, it can feel like a lot to keep up with. As a barbershop, you need to know your stuff though!
With new opportunities and wider options come new expectations. As a barbershop, whether you're a manager, the owner, or a barber, it's crucial to stay with (and even ahead) of personal care trends. This is especially crucial if you're looking to expand your barbershop. In the past, women are known to have more options for personal care products and styles—it's time for men to jump into the game. 
Ready to grow your barbershop and reach success in your field? Let's go over the top tips to upgrade your barbershop and improve the experience for your male clients. 
Strategies to Elevate Your Barbershop's Competitive Edge
To stay competitive, businesses need to be constantly improving their services and processes. Barbershops are no different—in fact, it's almost more important to keep up with the trends with being in the beauty and care niche. 
To maintain competitiveness in your local town and beyond, you'll need to find ways to stand out. It needs to be the place to go in your city. Keep an eye on your competition to observe what they're doing that's working and not working, and then use it to your advantage. This could mean creating a strong social media presence, theming out your barbershop, or setting up an online calendar to make the scheduling process smooth and easy.
Another tip is to make sure you're using professional barbershop tools and furniture to maintain a clean, updated environment. To learn more about The Top Tools to Run and Grow Your Barbershop, check out our article! 
Out of all the ways to stay competitive, what's the most important? Well, we know that to stand out, you need to stay informed. Professionals know the trends and will make quick changes to keep up. If you're really good at your job, you'll stay ahead of the trends. Today, we'll be covering the 5 essential trends to stay competitive as a barbershop, including:
Natural and Eco-Friendly Products
Diverse Hairstyle Options
Focus on Beard Care and Maintenance
Incorporating Skincare Services
Hair Removal Services
To learn more about these tips, be sure to keep reading! You're bound to learn something new that could change your business for the better. You're also welcome to check out our website for a more in-depth look at the popular trends and ways to expand your barbershop.
Key Trends for Barbershop Expansion and Dominance
To do this, you'll need to continuously research. Set aside time to research what's trendy by observing celebrities, tracking searches on search engines like Google and Yahoo, observing you're your competitors are doing, and even tracking what your male customers are asking for. Technology is becoming more prominent in businesses, and with new technology features like online booking that streamlines business processes, there are new opportunities to expand popping up everywhere.
With men's personal caretaking such a large leap in popularity, it's hard to miss this overall trend. Men are entering the personal care, skincare, and hair care spaces more, so take advantage of this and look into the recent trends for your male clients. Here are a few of the top ones that can help you reach new customers, expand your barbershop, and ultimately grow as a business.
1. Natural and Eco-Friendly Products
Sustainability and eco-friendly practices have become progressively more popular in a variety of industries, especially after the Covid pandemic. We watch as more and more stores begin to advertise environmentally-conscious products with sustainable manufacturing practices. And it's all a great thing, considering it's making a positive impact on our planet. 
While it's beneficial, it's still a trend. Keep up with the times and lean your barbershop toward sustainable practices. If you're not using natural products already, we recommend that you invest in some. You could even participate in a collaboration with an eco-friendly, natural hair care company and then sell those products in your salon.
For both men and women, natural products are being sought after more than hair products full of chemicals. Men also don't have as many options when it comes to hair products, so we recommend lining your shelves with specialized, natural products that target your male clientele. 
Try including customized options or products that work with certain hair types. Men will love having hair products that are specially designed for them!
2. Diverse Hairstyle Options
It doesn't matter if you have curly or straight hair—there's truly a style for everyone. Men's hairstyles have come a long way in the past couple of decades, and we've seen almost every trend possible: man buns, mustaches, full beards, shaved heads, and more. 
As a barbershop, it's your job to stay on top of the hairstyle trends. Nobody wants to get their hair cut at the barbershop that can't get past 2010s hairstyles. To expand your business and get the word out, be sure you're offering high-quality haircuts that make your male clients want to come back for more. 
Encourage your workers to make recommendations of the hairstyles that would fit the man the best according to face shape, hair type, and length. You can go above and beyond by providing a book with pictures of hairstyles to inspire ideas or show the end result. 
With longer hair and fuller beards becoming "the thing" during the pandemic when everything was shut down, now we're seeing a switch to a cleaner look. While we're not professional stylists ourselves, here are a few of the most common hairstyles for men:
Comb Back - it's a classic hairstyle that involves brushing the fuller hair on the top of the head back, creating volume and suiting various face shapes and occasions
High and Tight - a great short haircut for men, this one stays masculine yet neat with shorter sides and a slightly longer back and top
Skin Fade- fades have been trendy for a little while, and this one provides a polished look that adds contrast to the hairstyle
Undercut- still a popular choice, the undercut can be paired with a variety of other trendy hairstyles on the top
Clean Shave- you don't have to be balding to get a clean shave, in fact, it's a low-maintenance look that maintains a masculine appearance
There are a variety of other popular hairstyles, and as the barbershop owner, manager, or barber, you may already be aware of the top hairstyle trends. Just continue to do research and observe what clients often ask for. You'll stand out as the top barbershop in your community by keeping up with hairstyle trends. Who knows? Maybe you'll create your own!
3. Focus on Beard Care and Maintenance 
Hair care doesn't just focus on the top of the head. For men, hair care involves mustaches and beards as well. One great way to expand your barbershop business is to focus on more than just haircuts. We'll go into more detail on different services you can add, but try incorporating beard care and maintenance as well.
This can look like a few things, such as:
Brushing with a boar bristle brush to exfoliate
Trimming the beard and mustache line
Shaving the neck and upper cheeks
Washing the beard using a natural shampoo
Apply beard oil and balm
You can add these on as additional services that need to be paid for or you could offer complimentary beard care with other haircut services. Before you know it, all men that come to your salon will have a beard!
As the barber, you may also start selling beard care products in the shop and then recommending them to men. Try stocking up on shampoo, brushes, shavers, beard oils, and balms and adding them to your official line (with the right licenses and permits, of course). 
Men will appreciate the products geared towards them, and you might see an increase in the number of male customers that come through, which will ultimately increase revenue and grow your business.
4. Incorporating Skincare Services
If you haven't heard the term "skin minimalism" yet, it's about time. This is a concept that's becoming increasingly popular as men learn that taking care of their skin is a vital part of self-care. In the past, skincare was something that more women took part in, especially the more complex and involved routines. Now we're seeing more men also taking part in skincare, which is a healthy, beneficial routine.
Skin minimalism refers to a more natural way of doing skin care. Men (and women, too) are looking for natural, chemical-free remedies for the skin, which connects to the first trend. Another growing aspect within the skincare niche are acids, which may sound scary, but in reality they're serums such as hyaluronic, salicylic, glycolic, and ascorbic acids that are beneficial for the skin.
To incorporate this trend within your barbershop, try selling natural skincare products. Offer your customers free samples or incorporate skincare into the haircare services. You could even take it a step further by offering natural beard skincare remedies like oils and balms. Look at that—we just covered three trends in one!
This is a trend that we're definitely glad to see because skincare is beneficial for everyone. The improvements to the skin are sometimes drastic and you're setting yourself up to have smooth, bright skin at an older age. It's a great way to expand your barbershop business through more business, increased sales, and a reputation that stands out.
5. Hair Removal Services
Here's another trend that isn't as feminine as some people say it is. There's nothing wrong with keeping your hair maintained and groomed as a man—in fact, that's a wonderful thing! Some men have more hair than others and it's good self-care to get some removed, whether that's waxing, trimming, or tweezing. Oftentimes, it's the eyebrows that men focus on, but it could also be armpits, arms, necks, noses, or other areas.
Within your barbershop, you could create a service that manages all extra hair, including beard maintenance and hair removal. It could also be better to separate the two and have smaller services for different types of hair care, including beard care, hair removal, coloring, and even sub-services below those. It's up to you to organize your business structure and services how you see fit.
Other than hair removal, we're also seeing trends in color cosmetics and coloring hair. As men go gray, it's still common for them to embrace it, but there are more options out there for them to color their hair if he wishes. The trends in this area are also leaning more natural, with lowlights and highlights instead of full bleaching and dying of hair. 
In conclusion, try adding services that go beyond basic haircuts and styles. Waxing, trimming, tweezing, and even coloring services may be very well received by your male clients.
Stay Up with the Trends and Grow Your Barbershop 
We hope you've learned something through this article, with the main takeaway being to keep up with the trends to stay competitive as a barbershop. Keep your male clients coming back with extra services such as hair removal, hair coloring, beard care, and high-quality, diverse hairstyle options. Add more all-natural products to your shelves and encourage more sustainable practices.
There are many ways to stay competitive and grow your barbershop; you just need to keep your eyes and mind open. Be able to adjust to change quickly and embrace that beauty trends naturally change over time. With the rapid growth of technology, we also recommend keeping up with technological trends, like setting up an online booking page to streamline your scheduling process. In The Chair offers an easy-to-use online appointment calendar system that is guaranteed to benefit any barbershop. With these tips, we're sure you'll see great improvements in your business. Now go out there and put it into practice!