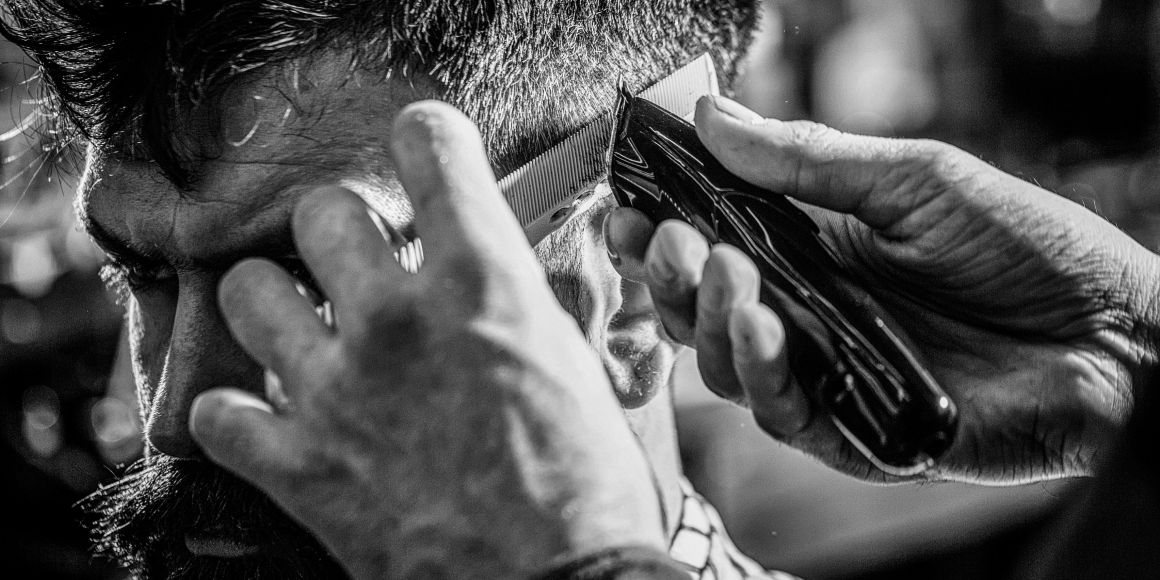 Top 5 Tools for Running and Growing a Successful Barbershop
Maintaining and growing a successful barbershop is more than just hairstyles and haircuts. After all, it is a business. If you've had experience in the niche, you're probably aware of the level of detail and attention that goes into all aspects of the business, from customer experience and the service itself to behind-the-scenes financial planning and marketing. 
Whether you're a barber or barbershop manager, utilizing the right tools is crucial for maximizing returns within the business. Sure, we're talking about haircutting scissors and shampoos, but we're also referring to the operational and logistical side of things. Think about the components that make up a business and how streamlining each aspect can maximize efficiency, and ultimately, revenue.
In this article, we're going to be covering what tools keep a successful barbershop running and help it expand in the long term. If you're a barber or store owner, you'll want to pay attention to this one because who knows, you may be missing out on a tool that could change your business for the better. Let's take a look!
Our Top Tools for Maximizing Returns in Your Barbershop
If you're hoping to grow your barbershop and achieve success in the market, you need the right resources to get you there, including the front-end and back-end parts of the business. We've got you covered! As a software automation company that streamlines the barbershop business process, here at In The Chair, we know what it takes to expand your business. 
If you want to reach your goals, you really can't do without these tools.
1. High-Quality, Effective Barbering Equipment
First things first. We've got the classics. No barbershop could effectively run without a pair of scissors and a comb. There are a variety of styles and types of tools that barbers can choose from, but they all remain a staple.
Here are a few basic tools you'll need for the service part of your business:
Convex scissors with beveled edges
Thinning or texturing scissors
Straight-edge scissors
Electric hair clippers, shavers, and trimmers
Classic straight razor
Combs and hairbrushes
Neck duster and cape
When looking for the right equipment, we recommend putting time and effort into finding the best fit for your style and business. Sometimes, it's better to spend more money upfront to avoid the costly repairs and replacements that may follow cheaper equipment. 
You also want to create a great overall customer experience. If your clients come in for a haircut, only to find cheap equipment that doesn't work, you may have trouble growing your barbershop. Invest in some quality tools that cut clean lines and provide a proper, pain-free shave. Be sure to get some good-quality cleaners as well to sterilize and disinfect the equipment, offering a clean and healthy environment for clients.
As you look into buying equipment, you may realize that there's way more out there than you may have expected. It's worth doing your research to ensure you're investing in high-quality tools that will last a long time while getting the job done. Your customers will thank you as well!
2. Efficient Appointment Scheduling Software
When it comes to the operations side of your barbershop, implementing tools that improve efficiency and time management can go a long way. Though it may not seem like a huge deal, switching from manual scheduling to POS systems, online booking, and scheduling software is actually very beneficial in streamlining your work.
At In The Chair, we offer easy-to-use booking systems that allow clients to set appointments independently. There's no need for clients to call or visit to find out when you're available, which makes the entire booking process run more smoothly and eliminates the possibility of human error when scheduling.
We recommend this tool to any barbershop looking for success in their business. It also encourages clients to view all services, pick a barber and time slot, and then confirm the appointment right away with an instant email notification reminding them of the appointment. It allows barbershops to increase their client base, expand further onto social media, and use the saved time for other business matters.
Meet the demand of your clients and follow the technology trends by getting a personal barber online booking system. You can start with us for free today!
3. Effective Marketing and Promotion Tools
You can only grow by getting customers, and you can only get customers by putting your brand out there.
Invest in marketing and promotion tools to attract new customers to your barbershop, whether locally or from surrounding towns. This can mean hiring a professional marketing expert to start running ads for your business on Google, Facebook, and other social media platforms. Paper ads are out and technology marketing is in, so expand your presence on social media to reach and hold larger audiences. 
Some other ideas when it comes to promotion and marketing include offering discounts, which encourage the buyer to purchase more and come back, setting up referral programs, which can get your brand out there more, and encouraging buyers to leave reviews with incentives. Be sure to get your barbershop on Google Maps, and most importantly, add an online booking system, which can act as a form of marketing since people can find it through SEO and advertising.
For a quality online booking system that will put your name on the map, check out In The Chair's Online Appointment Calendar to streamline your scheduling and make the booking process easier for you and your customers.
4. Long-Term and Short-Term Business Plans
Whether we're looking at a week into the future or a year, your business needs direction. And sorry to break it to you, but if it's not growing, it's likely declining. Well-designed business plans provide a roadmap to growth, and it's considered a critical tool if you're hoping to reach or maintain success.
That's why it's so important to have a business plan that outlines the main aspects of a barbershop business, including: 
Strategies
Goals
Competition
Target market
Financial projections
And more
Start by imagining your barbershop in the future and where you'd like to see it. Business plans should have solid numbers to reach and straightforward goals that make it clear what the plan is. You should also include sections on marketing and sales strategies, management structure, market analysis, and risk management. Factor in your finances for a comprehensive roadmap.
Business plans are an important tool to better understand your strengths and weaknesses as an internal business and the opportunities and risks facing your business (SWOT Analysis). It'll help you develop strategies to overcome obstacles, use your strengths to your advantage, and achieve your goals.
So, in conclusion, every business needs to create business plans to effectively do business. Make sense?
5. Professional Liability Insurance (Just in Case!)
Things happen. Those unpredictable issues are aspects of business that will occur whether you like it or not. That's why it's smart to plan ahead and get insurance for your barbershop.
Like any other business, it's better to protect your personal belongings or your business against potential allegations, claims, or lawsuits. Professional liability insurance protects small businesses against claims of negligence or other claims initiated by customers. It can be a tool to cover potential liabilities—not to say that you shouldn't try to avoid liabilities anyways.
Keep in mind that some liabilities that this form of insurance doesn't cover include:
Employee injuries
Vehicle business use
Business property damage
Customer damage or injuries
Employee discrimination lawsuits
To set yourself up for success, invest in some insurance to prepare for possibilities. Use this tool and combine it with your business plan, marketing strategies, and scheduling software to create a comprehensive business plan that guarantees future rewards.
Invest in Upgraded Tools and Reach Success in Your Barbershop Business
With so many great tools to add to your barbershop, it's hard to choose just one. That's why you should invest in all of them! Sometimes in business, putting in money will reward you with more—and this is one situation. 
We encourage you to continue researching and observing the trends in beneficial tools. Take a look at your competitors and see what they have that's working, and then use an even better version for your business. Or take a new angle altogether! For example, how many businesses are using modern, automated technology systems that allow their customers to schedule appointments at the click of a button? Probably not as many as there should be.
That's one place to start—with an online booking page that lets clients set their appointments independently. Check out In The Chair's Barbershop Appointment Calendar and sign up for free today to add this to your business. We guarantee that it'll help grow your business by saving time, effort, and frustration for both you and your clients.
We wish you luck in the future of your barbershop. Implement the ideas in this article, and we can guarantee future growth and success!