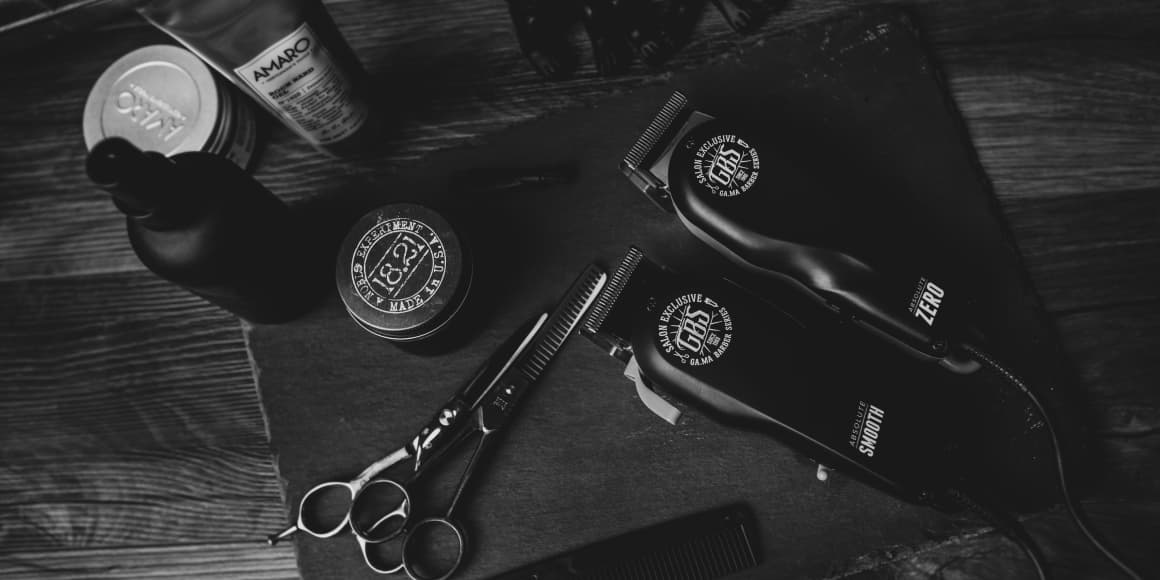 Unlocking Profitability: How Automation and Smart Strategies Can Boost Your Barbershop Business
We understand the challenges barbershops face when it comes to managing their booking system. Manual management can be extremely difficult and time consuming, taking away from your focus on providing excellent service. Moreover, hiring a dedicated booking manager can be a costly expense. What if you could streamline your booking process with an automated system and concentrate solely on your work?
That's where IN THE CHAIR (INCH) comes in. Our platform is designed to help barbershops reduce costs and simplify booking. With INCH, clients can easily book time slots for both you and your team members, providing a seamless and cost-effective solution for barbershop owners and managers to manage their bookings efficiently. Enjoy the convenience and efficiency of our barber appointment app instead of manual booking.
Control your booking and reschedule
Our automated booking system is designed to optimize your barbershop's operations. Our online calendar feature allows you to display your availability, making booking appointments convenient for your clients. With just a few clicks, they can choose a service, select an available barber, and confirm a time that suits them best. Our customizable booking page ensures that your brand shines through, giving you full control over your booking rules. Increase efficiency and get more clients without time-consuming appointment management.
Implement effective pricing strategies and stay ahead of your competitors with our barber scheduling system
One of the most crucial aspects of maximizing profitability is implementing effective pricing strategies. Setting the right price for your services can substantially impact your overall success.
With INCH, you can easily share the pricing details for your services, allowing potential customers to make informed decisions and book appointments effortlessly.
Clients can book your services from anywhere based on their preferences and find the appropriate price point for each service. You will be able to offer competitive prices online, ultimately attracting more clients. For special services, you can also set a price point.
Managing inventory and reducing expenses in your barbershop
Effective inventory management is crucial for any barbershop aiming to boost profitability. Wastage of supplies affects your bottom line and hampers your overall operational efficiency. Our automated online booking system lets you know how many clients you can expect for a certain day or week. You'll significantly improve your profit margins by reducing unnecessary expenses and ensuring you have the right products in stock.
Running a barbershop comes with various overhead costs that can affect your profits. Identifying areas where you can reduce expenses without compromising on quality is essential. Understand the demand of clients and make informed decisions for sustainable cost reduction. In the Chair helps you and the client find a convenient time slot. Besides, you can ready seats for VIPs and block booking of a particular time according to your needs.
Our smart barber scheduling app will help you make informed decisions that lead to substantial cost reductions. Trimming unnecessary expenses frees up resources that can be reinvested into your business's growth and profitability. See the difference yourself when you start using INCH.
Manage your clients from multiple channels
In today's competitive barbershop industry, connecting with clients across platforms is essential. More than 54% of social browsers search for products and services on social media. INCH scheduling app helps you customize booking pages and connect the page with different platforms, including your website, Instagram, etc., which enables your shop to get clients from different channels. The booking page can be customized according to your preferences, and the link can be promoted across a variety of platforms.
It will help the customers to book your services in a few clicks. By diversifying your offerings and providing exceptional value, you'll increase customer satisfaction and drive up your profits. Customizing your services, creating booking rules, and color-coding different events will help you organize your shop more effectively.
Promote your shop without spending on marketing
INCH provides you with a unique URL for your Booking Page that you can share via email, social media, or print ads. This makes it easy for potential clients to book appointments with you. You can add a 'Book now' button to your website, Facebook, and Instagram profiles, allowing visitors to schedule appointments with a single click. By offering online booking through INCH, you cater to the preferences of modern customers who value convenience and ease of use.
INCH's system increases your barbershop's visibility in search engine results, allowing you to compete locally. By leveraging these features, you can effectively market your barbershop, expand your client base, and boost profitability without spending money on advertising. As a result, people find you when they search for barber shops near me. Reach to a diverse audience and get more leads without spending money on marketing.
Make the right investments and grow your business
Your barbers are the backbone of your business, and investing in their training and development can significantly impact your profitability. INCH helps you focus on developing skills and spend less time locating and booking appointments. Well-trained barbers deliver exceptional service and contribute to increased customer loyalty and positive word-of-mouth referrals, ultimately boosting your bottom line. Clients can book barbers according to their availability with an automated booking calendar tailored to their needs. Online booking systems increased revenue for local businesses by up to 120%.
Take control of your barbershop's calendar effortlessly across desktop, tablet, and mobile devices with our online salon booking system. Experience the convenience of automating your daily booking management process. When you schedule an appointment, both the barber and the client receive instant email confirmations, ensuring everyone is on the same page. Getting into a barber shop in my area is made easier with it.
To further enhance the customer experience, our system sends personalized email or text reminders leading up to the appointment.
How does an online salon booking system boost your barber business?
Streamlined operations for efficient booking management.
Cost savings on staffing by eliminating the need for a dedicated booking manager.
Increased efficiency through faster and smoother booking processes.
Reduced no-shows with automated reminders and confirmations.
Improved customer satisfaction with a seamless booking experience.
Resource optimization by effectively managing your team member's time and availability.
Real-time updates on available time slots for accurate scheduling.
Data insights for informed decision-making and cost savings.
24/7 accessibility for clients to book appointments at their convenience.
What makes IN THE CHAIR an exceptional booking system for barbers?
Share Availability: Easily share your team's availability, allowing clients to choose a convenient time.
Secure Payments: Accept secure payments in advance through Square, PayPal, and Stripe integration.
Mobile Booking Page: Provide a mobile-friendly booking page for clients to schedule appointments on the go.
Automated Reminders: Send personalized email reminders to reduce missed appointments and ensure punctuality.
Recurring Appointments: Set up recurring bookings for regular clients, ensuring their preferred barber is available.
Instant Notifications: Receive instant notifications for new and rescheduled appointments, keeping you up to date.
Customizable Booking Page: Build a personalized booking page with skills, prices, and real-time availability.
Branding and Reviews: Showcase branding elements, display customer reviews, and integrate an Instagram stream.
Reach a Wider Audience: Do you know, that online scheduling results in 26% more new customers? Connect your booking page with your website and social media platforms to attract a broader audience with the hair salon online booking system.
Take the First Step Towards Profitability
Don't miss out on the opportunity to take your barbershop business to new heights. Sign up with IN THE CHAIR today and unlock the secrets to maximizing your profit margins. Join the countless barbers and barbershop managers who have already experienced the transformative power of our expert tips and innovative solutions.
Ready to get started? Visit our website to sign up for your free account. Discover the tools and resources that will position you as a leader in the barbershop industry and empower you to achieve unparalleled success.
Remember, your success is our success. Let IN THE CHAIR be your trusted partner on your journey to profitability and growth. Together, we'll make your barbershop business shine.
Boost profitability with our automated barber appointment app
Are you a passionate barber or a barbershop manager looking to take your business to the next level? Do you want to optimize your operations? Look no further. IN THE CHAIR (INCH) can help you to do that. Our dedicated automated barbershop booking app can help you make everything easy and smooth. Our proven and innovative solutions can help you elevate your business and achieve tremendous success. Sign up for free and discover the unique features of INCH.