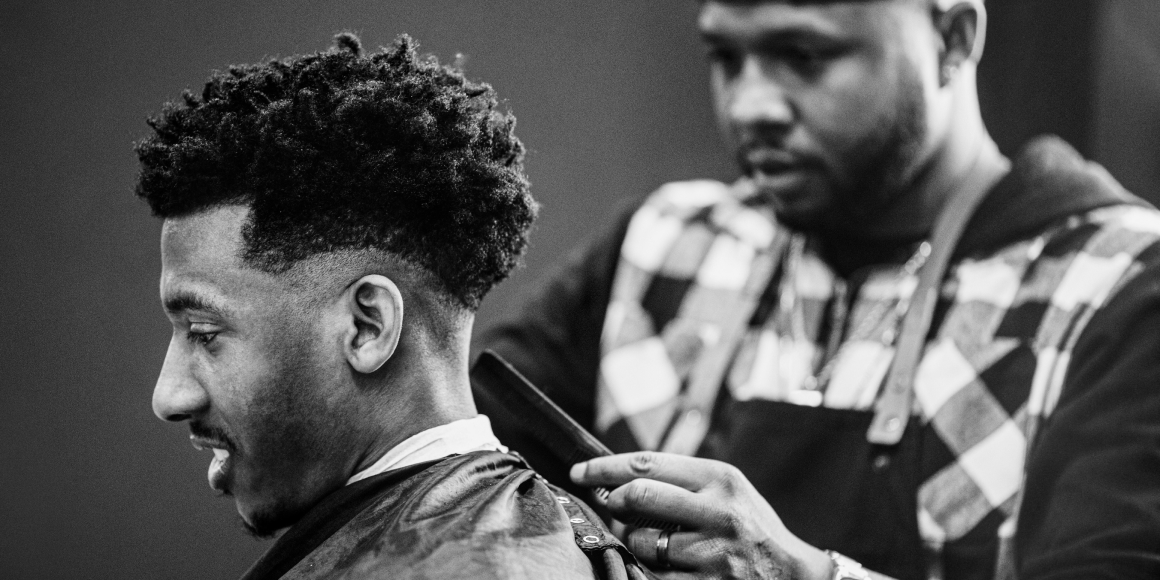 The Ultimate Guide to Elevating Your Barbershop Experience: Tips and Strategies
Barbershop owners and managers! Do you want to take your customer service to the next level? We're here to help you create the best barbershop experience that will leave your clients feeling pampered and happy. And we're not just stating it; we have statistics and industry insights to prove it!
IN THE CHAIR (INCH), an online barber booking app revolutionizing how barbers and their clients plan appointments is at the heart of our recommendations. Barbers and barbershop managers can use INCH to save time on standard appointment administration, while clients can effortlessly schedule appointments online without having to phone, DM, or stop by.
This article will walk you through creating the ultimate barbershop experience. Our advice will address important topics such as creating a welcoming environment, providing personalized services, guaranteeing top-notch hygiene and sanitation, and developing an efficient appointment booking system. We'll also provide additional industry statistics and insights to assist you in optimizing your business for success.
Let's get started!
Creating a Welcoming Atmosphere
This section will discuss the significance of a welcoming environment and advise on establishing one.
Importance of a welcoming atmosphere in a barbershop
According to some studies, customers are likelier to return to a business that makes them feel welcome and appreciated. Customer loyalty is essential in the barbershop sector, where it can make or destroy a business. Every aspect, from the aesthetic to the customer service, should be tailored to put consumers at ease.
Tips for creating a welcoming environment
Barbershops should consider decor, music, and customer service details to create a welcoming atmosphere. Small details like cozy seating, fragrant blooms, and pleasing aromas can significantly impact how customers view a business. Additionally, selecting music that aligns with the ambiance of the barbershop can further promote a calm and comfortable environment.
According to research, 83% of consumers cite good customer service as the most critical factor outside of price and product when deciding what to buy. (Khoros)
With Customer experience being an important area to focus on for business, providing the proper staff training is essential. 
Welcoming customers with a smile, listening to their needs, and exceeding their expectations can make a huge impact.
Relevant industry data to support the importance of a welcoming atmosphere
According to one survey at the superoffice, 86% of buyers are willing to pay extra for an excellent customer experience.
This trend is also reflected in the barbershop industry, where creating a welcoming atmosphere can lead to higher customer satisfaction and increased revenue.
How INCH can help create a welcoming atmosphere
Barbershops can build a loyal customer base and increase revenue by creating a welcoming atmosphere. With INCH, barbershops can take it further and create a personalized customer experience. Their customizable Booking Page allows customers to select a service, choose a barber, and confirm an appointment time independently, saving both the customer and the barber time.
Offering Personalized Services
Personalization is becoming increasingly important for businesses, and barbershops are no exception. In this section, we'll explore why personalized services are crucial for barbershops and share tips on how to offer them.
The Importance of Personalized Services in a Barbershop
Customers today seek a unique experience tailored to their needs and preferences. By offering personalized services, barbershops can differentiate themselves from competitors and build a loyal customer base. Personalization can include various services, such as consultations to understand the customer's needs and preferences, customization of haircuts and grooming treatments, and personalized recommendations for at-home care.
Relevant Industry Data to Support the Importance of Personalized Services
Research from PWC confirms that personalized services are crucial in the industry. The data shows that customers are willing to pay a higher price for luxury and indulgence services when they receive excellent customer experience, with a premium of up to 13% (and even 18% in some cases). Moreover, a great customer experience also increases the likelihood of impulse purchases, with 49% of buyers making such purchases. This highlights how customers value personalized services and can drive customer loyalty.
How to Offer Personalized Services, such as Consultation and Customization
Barbershops can provide personalized services by understanding customers' requirements and tracking preferences with customer relationship management software. INCH has efficient software that assists barbers in keeping track of customer preferences and appointment history, allowing them to provide personalized recommendations and services. For that extra personalized experience, the Booking Page at INCH also allows consumers to select their chosen barber and service!
Keeping Ahead of Barbershop Industry Trends
The barbershop industry is constantly evolving, and keeping up with the latest trends is paramount to stay ahead of the competition. Here are some top trends in the barbershop industry:
Sustainability
Most business industries are going green, including barbershops, as customers become more environmentally conscious. Barbershops implement eco-friendly practices, such as using biodegradable products, reducing water usage, and recycling materials. Today, planet-friendly customers appreciate such efforts and are likelier to return to a barbershop that prioritizes sustainability.
Inclusivity
Inclusivity is another significant trend in the barbershop industry. Customers value diversity and inclusivity today, and barbershops that cater to people of all races, genders, and identities are gaining popularity. Barbershops are adopting inclusive practices, such as offering haircuts and grooming services for all hair types and textures, providing gender-neutral options, and creating a welcoming environment for everyone.
Health and Wellness
The health and wellness trend is also entering the barbershop industry. Customers seek more than just a haircut or grooming service; they want an overall wellness experience. Barbershops offer scalp massages, facials, and beard treatments to give customers a relaxing and rejuvenating experience.
Technology
Technology is transforming the barbershop industry, and barbershops that embrace it are reaping the rewards. Technology streamlines processes and improves customer experiences, from online booking systems to digital marketing. Barbershops also incorporate advanced tools, such as clippers with LED screens and precision combs, to provide more precise and personalized services.
Social Media
Social media is booming and has become a must-marketing tool for most industries, including barbershops. You can reach a wider audience and attract new customers by staying active and showcasing your work on media platforms such as Instagram, Facebook, and TikTok. This can also help build a loyal customer base and increase visibility.
INCH understands the importance of these trends and provides tools and resources to help barbershops incorporate them into their business social media strategies.
Ensuring Top-Notch Cleanliness and Hygiene
Adopting good sanitation and sterilization practices is essential, such as cleaning all surfaces and tools immediately after use and using disposable items whenever possible. Also, proper hand washing and glove-wearing are crucial. 
Industry Data Supporting the Importance of Hygiene and Cleanliness
A survey by a booking platform, Treatwell looking at why customers return to the same salon, found 61% of salon clients believe it's essential for staff to wear PPE. Customers expect to see cleaning staff sanitize treatment areas upon arrival. 
Post-pandemic safety measures are still top of mind; A clean and hygienic barbershop is crucial for customer satisfaction and safety. It makes customers feel comfortable and more likely to return.
How INCH Can Help Ensure Good Hygiene and Cleanliness
With automated appointment updates and reminders about wearing masks and hand sanitization, INCH assists barbershops in improving hygiene practices.
Implementing a Seamless Appointment Booking System
Customers should be able to book appointments quickly and easily. A seamless appointment booking system is a standard expectation in today's digital age. This section will explain the significance of such a system and provide tips for implementing one.
The importance of a seamless appointment booking system in a barbershop
An efficient appointment booking system is absolutely crucial for any barbershop to avoid disgruntled patrons and decreased profits. It enables fast and seamless scheduling, minimizing the risk of no-shows and cancellations that can severely impact the bottom line.
Tips for implementing a seamless appointment booking system
Offering online booking options with INCH's customized Booking Page can streamline your barbershop's appointment system. Automated reminders can also reduce no-shows.
How INCH can help with implementing a seamless appointment booking system
INCH's Booking Page is customizable to match a barbershop's branding. It has online booking, automatic confirmation, and reminders for easy scheduling. The analytics dashboard provides booking trends and customer behavior data to improve operations and increase profits.
In conclusion
To thrive in the barbershop industry, make customer service, attention to detail, and staying on top of trends your top priorities. Personalized services and maintaining hygiene standards are crucial. Elevate the customer experience by leveraging CRM software and appointment reminders. INCH provides robust solutions, including digital waivers and CRM software, to help your barbershop reach new heights.
Visit our website to learn more about INCH's services and how we can help your barbershop reach new heights of success. Our user-friendly platform and customer support team are here to help you every step of the way. Sign up for INCH's services today and take your barbershop to the next level.