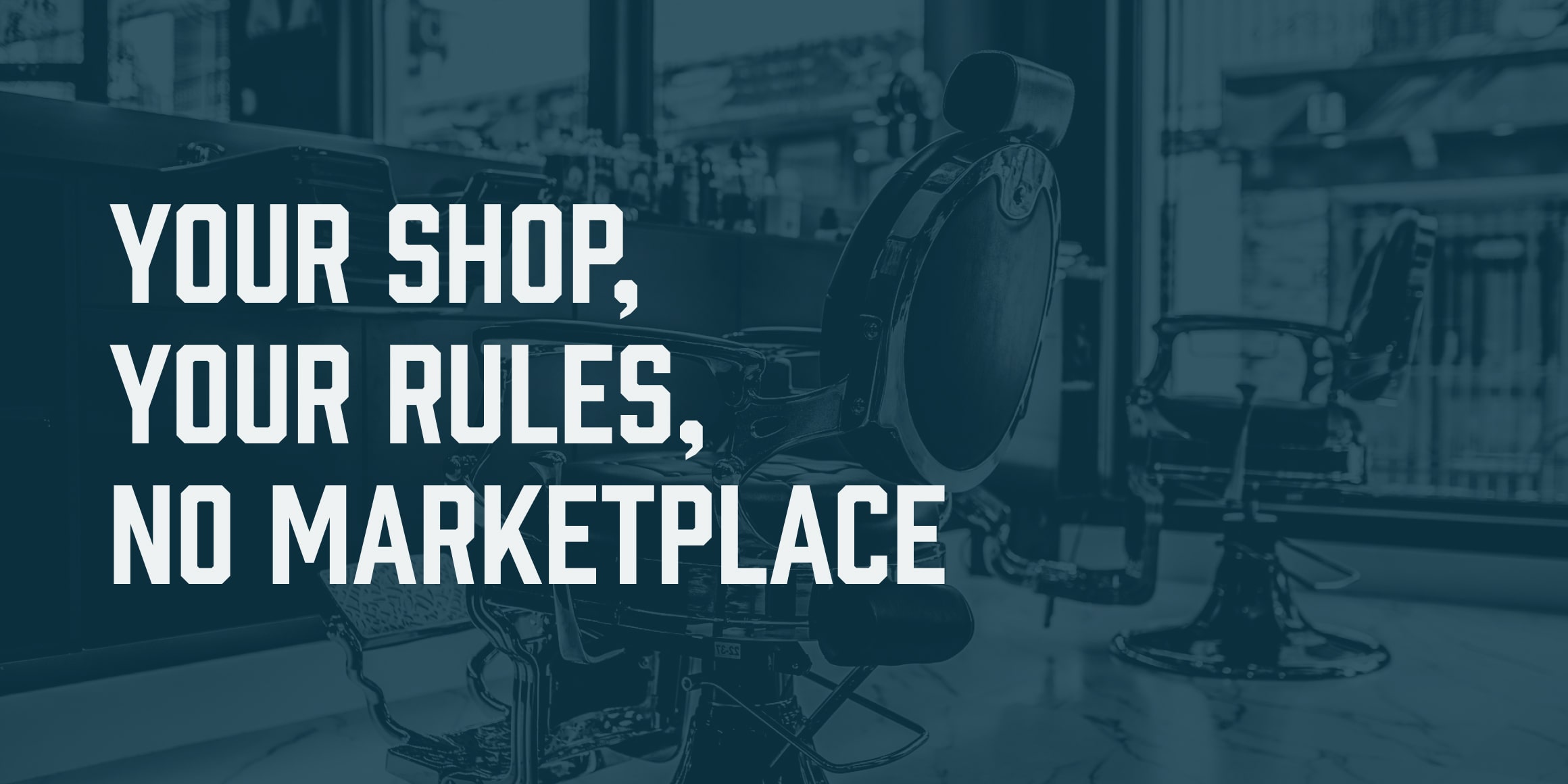 Not sure if PRO is for you? We understand that in the world of barbering, the experience you create for your clients is just as necessary as the services you offer. That's why we've designed the ultimate barbershop management tool that doesn't just help you keep things organized; it amplifies the uniqueness of your brand.
Elevate Your Service with Cutting-Edge Features:
Custom SMS Reminders: Say goodbye to no-shows! Keep your clients in the loop with automated, branded SMS reminders for upcoming appointments, ensuring your chair is never empty.
2-Way Calendar Sync: Your business operates in real-time, and so should your scheduling. Experience seamless two-way calendar syncing that reflects your true availability, avoiding double bookings and confusion.
Recurring Appointments: Offer your clients the convenience they deserve with easy setup for recurring appointments. Ensure they always have their next visit booked and that they keep coming back!
iOS and Android App: Manage your barbershop on the go with our fully functional mobile app, designed for iOS and Android. Your business is in your pocket, wherever you are.
Custom Booking Page and URL: Your brand and booking page should be unique, too. Customize your clients' booking experience with a page that showcases what makes your shop special.
Flexible Payment Integrations with Square and Stripe: Simplify transactions with secure, integrated payment solutions. Whether it's Square or Stripe, we've got you covered.
Virtual Appointment Options with Zoom and Teleport PRO: Take your services online with integrated virtual appointment features, offering your clients top-notch styling advice, and consultations, regardless of where they are.
Social Media and CRM Integrations: Connect with your clients where they spend most of their time. From capturing leads to effortless bookings from social media platforms, provide an integrated experience that amplifies your reach.
Priority Support 24/7: Your business never stops, and neither do we. Experience peace of mind with 24/7 access to priority support. We're here for every query, and every issue, ensuring your operations run smoothly.
Ready to try it out? Start now and get INCH Pro for 6 months, for free.
Not convinced? Book a demo now.